Host Your Event Here
The community of Tuktoyaktuk has one community center that can host a large event or small conference as well as an attached arena. Details of the Kitti Hall and the Donald Kuptana Sr. Memorial Arena are listed below. Please view our business section for a comprehensive list of local businesses available to support your event.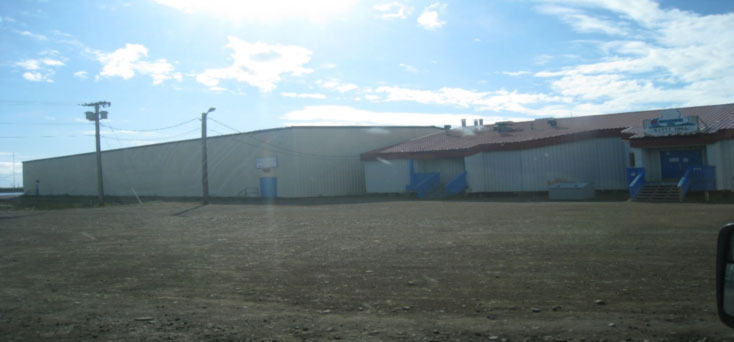 Tuktoyaktuk Kitti Hall and the Donald Kuptana Sr Memorial Arena
The Kitti Hall Centre provides a first-class meeting facility located in the central area of the community. The Kitti Hall can accommodate over 249 people at a time.
Event coordinators are available pre-conference and during conferences to assist with logistics as required and to ensure the meetings, special activities and contracted services run smoothly. The community boasts a number of talented residents and organizations that can provide a variety of services to visiting delegates whether it be food, entertainment, ground transportation, or guided interpretive tours.
List of available caterers (pdf)
List of tour operators (pdf)

The Donald Kuptana Sr Memorial Arena is named after a well-respected elder in the community who showed dedication and love for the sport of hockey and was an avid supporter of minor hockey for many years before his passing.
Call (867) 977-2513 for a quote or click here for a list of current rental rates
Hamlet facility booking form (pdf)